Lakefront Arena to Host DEFCON!
Posted by Lance Warner on 15 Oct 2018
---
OCTOBER, 15, 2018 (NEW ORLENES) - A press conference was held to make the official announcement that, once again, Senator Nat G. Kiefer University of New Orleans Lakefront Arena will play host to DEFIANCE's flagship event, DEFCON on Saturday and Sunday, December 15th and 16th, 2018. UNO Lakefront or simply Lakefront Arena has served as the host for DEFIANCE's largest event of the year since its inception in 2016. DEFIANCE and UNO's working relationship stretches back as far as 2012 and over DEFtv, Grindhouse: Homecoming and several other events have taken place at the Lakefront.
"On behalf of everyone at DEFIANCE, we thank everyone here at the UNO Lakefront Arena and all of our partners for keeping the DEFCON tradition alive." DEFIANCE Executive Kelly Evans said of the continued partnership. "New Orleans is the one place that matches the energy, excitement and spectacle of DEFIANCE and DEFCON."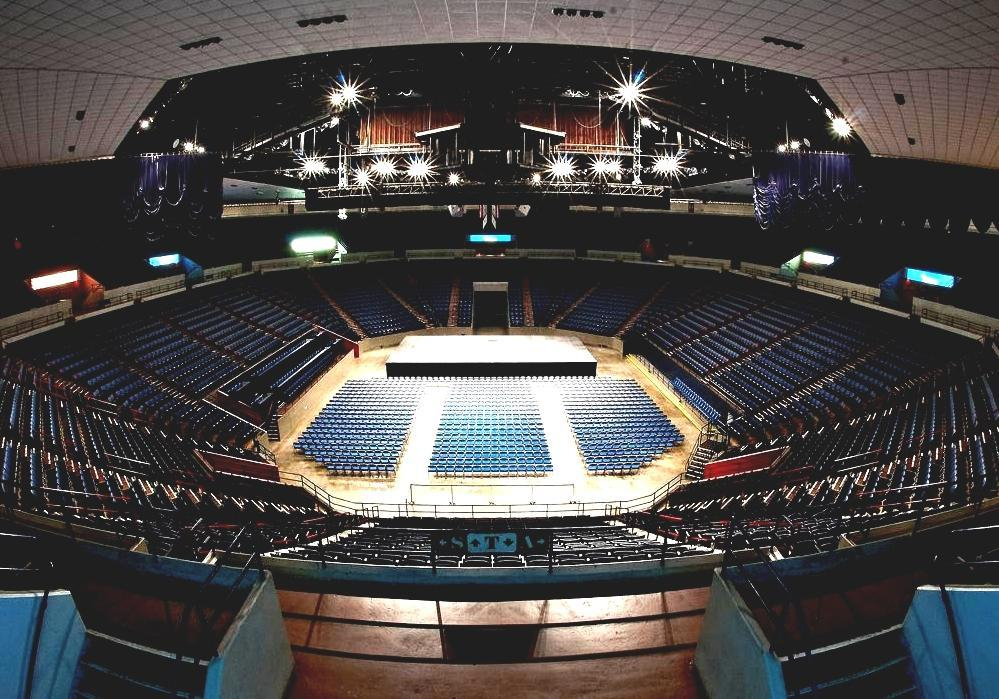 "What does DEFCON mean to me?" said a unsurprisingly sullen Scott Douglas, "Everything." The former and longest reigning Southern Heritage Champion expressed how the flagship event has brought him great triumph in his time in DEFIANCE and how he would be a part of the event in 2018 once again. Douglas began his three hundred and fifteen day reign at DEFCON 2017.
BRAZEN Executive Producer Angus Skaaland sang the praises of the development league while highlighting the grand opportunity the recent CLASH of BRAZEN and BRAZEN: RISE events have afforded "his boys." Also announcing night one of his historically two night event would consist of all BRAZEN talent and take the place of the quarterly CLASH.
"This is a very special event to me," said former FIST of DEFIANCE Oscar Burns, "seeing as the last one was my debut in DEFIANCE and I look forward to taking part again this year." While Burns did not directly elaborate on what his plans were, he stated that he has spoken with DEFIANCE Executive Producer and promised that his match for the event will be announced on the next edition of DEFtv.
"DEFCON holds a very dear memory for me," former UTA star Jack Harmen stated. "It was my re-debut to DEFIANCE," he chuckled, "and the fans absolutely loved how I kicked Elise Ares skull into another dimension." To clarify, fans did not appreciate that moment, but it certainly was memorable.
Other DEFIANTS in attendance included Ryan Batts, Jack Mace, Gage Blackwood, The D and Klein with a more formal cardboard box adorning his head.
The UNO Lakefront Arena, at a capacity of ten thousand, is currently projected to sell out both nights in record time. More information on ticket release can be found on DEFIANCE's website.
---
Related News
9 Jul 2019
25 Jun 2019
4 Jun 2019
24 May 2019
Backstage 3.1