DEFtv 124 Life
Posted by Lance Warner on 21 Aug 2019
---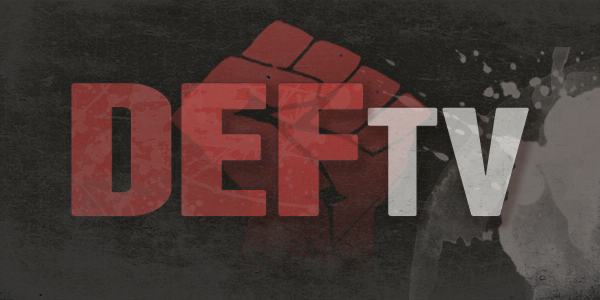 LIVE on DEFonDEMAND now! The final show before Ascension! DEFtv124!
Champions collide with challengers in a blockbuster tag team main event! The FIST of DEFIANCE Oscar Burns teams with DEFIANCE Southern Heritage Champion Elise Ares to battle their respective challengers, "The Titan of Industry" Uriel Cortez and "Lord of the Skies" Andy Sharp (Junior Keeling's Note: PRESENTED BY THE FAMILY KEELING)
The three-match series continues between Mikey Unlikely and Scott Stevens, but what condition is Unlikely in heading into this match? DEFIANCE World Tag Team Champion Bo Stevens goes one on one with the legendary Jack Harmen!
All this and more on our final stop to Ascension!
---
Related News
21 May 2020
13 May 2020
5 May 2020
3 May 2020
29 Apr 2020
Backstage 3.1