AAA: An ASCENSION Apology
Posted by Kelly Evans on 11 Sep 2019
---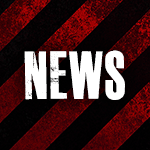 The DEFIANCE staff would like to give an official apology to all those dearly loyal ... dare I say FAITHFUL ... DEFonDEMAND subscribers who missed the Southern Heritage Championship Scramble due to the technical difficulties we experienced last night.
Based on our DEFtech analytics, over three-fourths of our subscribers experienced the outage; that we can only assume was caused by Hurricane Dorian's disruption of power throughout the Southeastern Coastal United States.
DEFIANCE is, however, dedicated to providing our subscribers with the premier DEFIANCE content ... and we will NOT post the results of the matchup between Elise Ares and Andy Sharp ... until we give our FAITHFUL followers a chance to view it first.
That being said, UNCUT 56 ... will be the EXCLUSIVE first place and FIRST time to view the first-ever Southern Heritage Championship Scramble!
So please, tune in to the next ... VERY SPECIAL EDITION of DEFIANCE UNCUT!!
---
Related News
20 Jan 2020
15 Jan 2020
14 Jan 2020
7 Jan 2020
20 Dec 2019
Backstage 3.1