"Challenge Accepted!" Says DEFIANCE Management! Matches with big implications for World Tag Team Titles on DEFtv 130!
Posted by Lance Warner on 15 Jan 2020
---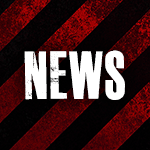 News has just come in to DEFIANCE HQ regarding a series of matches to be held on DEFIANCE 130 to have major implications for the World Tag Team Championships.
That was called a tease, my friends.
Now read on for more information.
Lately, you can't talk the Tag Team Division without two major tag teams. The first being The Fuse Bros 360, who not only won a four-corners match at DEFIANCE Road to put themselves back on the winning track, but just this past week put perennial contenders The WrestleFriends back to BRAZEN with a loss in the main event of DEFtv 129. Their new attitude may not be liked by The Faithful, but one thing you cannot argue are results and the former World Tag Team Ti--- Achievement holders look to reclaim what was once theirs.
You also can't help but talk about The Stevens Dynasty and their downright dominant stranglehold over not only the World Tag Team Titles, but the World Trios Championships on two separate occasions, recently defeating STP to retain their World Tag Titles while also unifying them with the DEFIANCE World Trios Titles. With that said, both teams have been demanding new competition. DEFIANCE management and Executive Producer Kelly Evans have decided that's exactly what's going to happen with two matches just signed for DEFtv 130!
The first will be a Battle Royale to open the show, containing a mix of both tag teams and singles stars, making for an interesting mix. The last remaining two stars of that Battle Royale will be declared the winners. Those two will then move on to a match later in the night against The Fuse Bros 360! The winner of that match will be the undisputed next challengers for the DEFIANCE World Tag Team Championships!
WIth long time stars Fuse Bros 360 and The Stevens Dynasty holding court over the division, DEFIANCE management reached out to create new opportunites for stars. We received a few quotes from both Fuse Bros 360 as well as The Stevens Dynasty and to say they were not please... well, that would be an understatement.
"The Smash Tournament Is a joke since we're the rightful contenders to the Tag Team Achievements!" said Conor Fuse before storming off with his brother.
"It doesn't matter who wins because the results will remain the same. Us on top as usual!" said Stevens Dynasty's manager, Cary Stevens.
"BO-Lieve THAT!" Bo Stevens interjected.
With all that said, the next episode of DEFtv may paint a clearer picture as to who The Stevens Dynasty may defend against at DEFCON, our biggest show of the year! Will The Fuse Bros hold on to their current top contender status? Will this opportunity mean somebody else gets to rise up?
...That was also a tease. Watch DEFtv 130 to find out.
---
Related News
26 Feb 2020
19 Feb 2020
11 Feb 2020
3 Feb 2020
29 Jan 2020
Backstage 3.1