Biography | Wrestling | Promos | Appearances | Photo Album
Doug "Moonshine" Matton Biography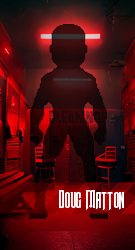 Personal
Hometown
Kill Devil Hills, NC
Birthday
January 31st, 1991
Physical Description
Body type similar to a taller Dash Wilder, thick frame. In fact, just imagine Dash Wilder and that's okay.
Gimmick
Rowdy and crazy (but not in a dickheaded way) hillbilly that people like for some damn reason. Imagine Mance Warner from MLW. That's Doug.
Ring Attire
Tattered black thigh-length trunks, Black wrestling boots, taped fists. Always wrestles in a bandanna that varies from match to match.
History