DEFtv 169 Night 2!
Posted by Lance Warner on 20 May 2022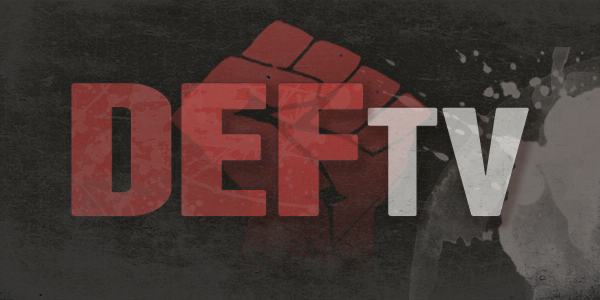 We wrap up Houston with a tag title match, a dig deep challenge and MUCH MORE!
... More
DEFtv 169 Night 1 Starts a New Beginning...
Posted by Lance Warner on 19 May 2022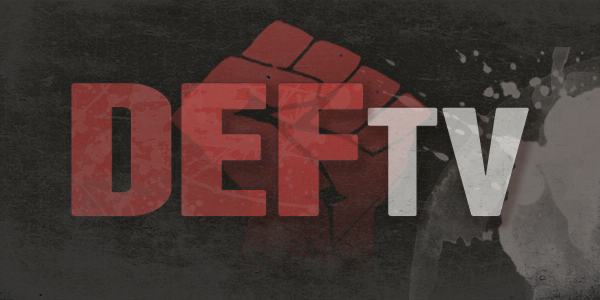 And it can be found RIGHT HERE!
... More
UNCUT
Posted by Lance Warner on 15 May 2022
I have some MAJOR breaking news here regarding the UNCUT Special, UNCUT 118. It will come to you LIVE from the Curtis Culwell Center in Garland, Texas on Wednesday, May 25th. The FIST of DEFIANCE will be on the line and while we don't know who will challenge for the main title we do know the ACE of DEFIANCE is making a comeback. The ACE is typically defended in a ladder match where the winner, who takes the ACE, can book their match with the FIST of DEFIANCE at a later date.
I have learned of who will be in the ACE match. Click to find out...
... More
UNCUT 117!
Posted by Lance Warner on 12 May 2022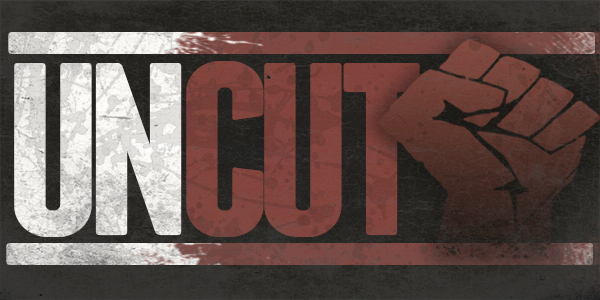 The start to the new DEFIANCE "season" begins HERE.
... More
POST-DEFCON INTERVIEW SHOW!
Posted by Lance Warner on 11 May 2022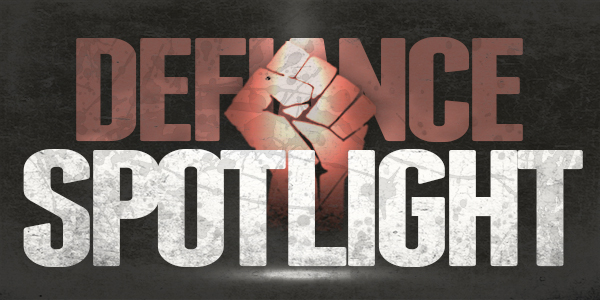 CLICK HERE (or the logo above) to see interviews from lots of DEFIANTS on their thoughts about DEFCON!
... More
BRAZEN Presents: Pre-Clash CLASH! Double Shot 4/30 and 5/1
Posted by Lance Warner on 2 May 2022
It's the Pre-CLASH Clash! The last Double Shot before the first-ever CLASH of the BRAZEN special to hit the road saw BRAZEN's Best and Brightest try to gather wins, gain last-minute momentum, and look to move on up in their careers! BRAZEN Champion "One Shot" Jack Halcyon made it a double when he defended the BRAZEN Championship twice on both nights! Would he make it to his scheduled defense against Declan "DEC4L" Alexander and BIGBOSS Batts? The Tag Titles, the BRAZEN Star Cup and Onslaught Titles were all on the line as well! Would every champion make it through the weekend still holding the gold? Find out as we bring our report of the weekend Double Shot brought to you from the Earl K. Long Gymnasium in Lafayette, LA!
... More
Longtime DEFIANCE Manager to Take Leave of Absence
Posted by Lance Warner on 29 Apr 2022
Longtime DEFIANCE manager Eddie Dante has announced that he is taking an indefinite leave of absence from DEFIANCE Wrestling, citing "personal and family reasons."
"I won't go into details," the former DEFIANCE world trios tag team champion and manager for The Dangerous Mix of David Fox and Mushigihara told sources, "but right now there are some matters that require my attention and cannot wait. Therefore, I must put my commitments in DEFIANCE on the back burner, and hope that I will come back stronger and sharper than ever."
When asked if he was worried his absence would affect the success of The Dangerous Mix, Dante quipped "absolutely not. Did you see that battle royal? They did perfectly fine without me, and David's BEEN a good talker, so I know he'll do fine as the mouthpiece. I wouldn't have left them like that if I wasn't absolutely sure they'd succeed. It's just up to them, now."
Dante did not give any word on how long he would be away, but he was absolutely adamant that "this isn't the end" of him in DEFIANCE.
... More
---