BRAZEN Presents: July 30th and July 31st Double Shot!
Posted by Lance Warner on 31 Jul 2021
BRAZEN brought two days' worth of new content! All titles were on the line! New faces made their debuts and we said goodbye to a few long-standing members of the roster! Check the results after the jump and see all that went down!
... More
UNCUT 98!
Posted by Lance Warner on 28 Jul 2021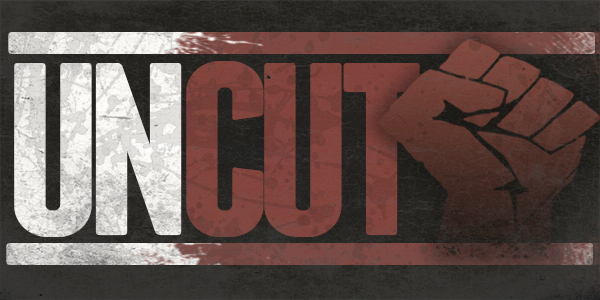 POST MAXDEF UNCUT coming to you LIVE in a previously recorded way!
... More
Medical Update on Scott Stevens
Posted by Lance Warner on 25 Jul 2021
We here at DEFIANCEWrestling.com have received word that Scott Stevens is back home in the Great State of Texas recovering from his vicious and brutal Three Stages of Hell match with Arthur Pleasant.
We weren't given details to the amount of damage the former FIST sustained at the hands of Arthur Pleasant, Aaron King, and Jack Harmen, but if you saw the match you can judge for yourself.
We were told that Stevens will be out multiple weeks and rumor has it he may be out until mid-August.
We will keep you posted on all the latest updates.
... More
Radio Shock-Jock's Lawsuit in Jeopardy
Posted by Scotty Flash on 22 Jul 2021
The legal team for infamous shock jock, Scotty Flash (Scott Fleiderman), have reportedly left the loud-mouthed DEF Radio host in the lurch. They've abandoned the emcee and his efforts to procure damages from his employer, DEFIANCE Wrestling, stemming from an incident that occured at their April 29th DEFCON 2021 event...
CLICK "MORE" FOR THE WHOLE STORY
... More
Scotty Flash Announces DEF Radio: FromYourHouse Winner
Posted by Scotty Flash on 22 Jul 2021
... More
MAXDEF NIGHT 2!!
Posted by Lance Warner on 22 Jul 2021
And we are LIVE WITH NIGHT TWO! Mikey Unlikely defends the FIST of DEFIANCE against four others, Matt LaCroix challenges for the SOHER vs. Dex Joy, Lindsay Troy vs. Scrow, Reapers and reclaimed wood, Uriel Cortez vs. Victor Vacio, three stages of hell between Scott Stevens and Arthur Pleasant and Kerry Kuroyama vs. Jessica Reeves!
... More
MAXDEF NIGHT 1 IS HERE!
Posted by Lance Warner on 21 Jul 2021
NIGHT 1 is here. Main event sees The Comments Section defend the UNIFIED Tag Team Championships against Brock Newbludd and a partner of his choosing? Friendship Members League, ASSEMBLE! Take down Better Future? Bronson Box and Rick Dickulous will give you a great tour of the DEFPlex. Minute vs. Rezin. Ned Reform vs. Nathan Eye and Troy Matthews vs. George Stevens. All this and more! WATCH SHOW!
... More
---