Biography | Wrestling | Promos | Appearances | Photo Album
Edward White Biography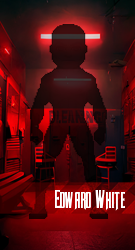 Personal
Alias(es)
The Sophisticate, The Socialite
History
Biography
Edward White lives the life that would be featured in "The Life styles of the Rich and Famous" if the show wasn't canceled and their host ballooned up to write bullshit articles for the Las Vegas Review Journal. The once former journeyman wrestler who lived in a winnebago on the wrong side of the tracks and the finest selection of discount liquors and steady income from government programs and meager paychecks from wrestling, found "overnight success" in the financial world; a true Horatio Alger story.

He had fleeting trysts with charitableness but in the end, money corrupts so absolutely White abandoned all pretenses of doing good with his millions. He was rich, he was right, he could do anything he wanted. And what he wants now? To own the wrestling world that spurned him and spit on him and left him to rot in that trainer park. Using a considerable chunk of his personal fortune Ed has amassed an army of "loyal" (see: bought and paid for) followers ready to do his bidding including his own personal security force that follows him all around the world.
Gimmick
Aging Billionaire Playboy Socialite
Strengths
- By any Funds Necessary - Edward White if need be will pay off and employ anyone to fight in his corner. However, under his new found love of philanthropy, he will make sure to give them Health benefits and the same perks found in Union jobs.
- Highly skilled at brawling and fighting, less concerned about technical wrestling. And generally able to compete while bleeding profusely and wounded.
- Confidence and History, Former World Heavyweight Champion elsewhere, numerous time regional champion; not easily swayed or intimidated with people with similar track records and accolades.
Weaknesses
- Size and Strength - Edward White is outweighed, lacks height advantage and overall strength compared to most heavyweights, which is his primary competition
- Age - White's age is beginning to get the better of him, especially against younger opponents who can go to the well fast and much more often. While still able to bleed buckets in the ring, crazy luchador shit and extremely speedy wrestler can tired him out.
- Lack of technical strategy - White primarily knows five strategies: Play Possum, Ground & Pound, Cheating, Fight and Hardcore Super Fight. This doesn't rule out willy veteran strategies but obviously leaves him to react more than have things planned during the match.
Quotes
...by any funds necessary.