DEFIANCE/BRAZEN Presents: TAG PARTY!!!
Posted by Lance Warner on 19 Jan 2019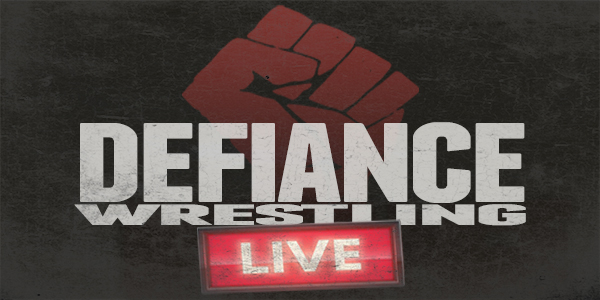 The stars of DEFIANCE and BRAZEN join forces once again to bring to another special event! Over 1,100 fans came out en masse to the Havert L. Fenn Center in Ft. Pierce, Florida!
Click the link to see the results of a one-night tournament featuring pairings of DEFIANCE and BRAZEN stars, along with a five-team BRAZEN Tag Team Battle Royale with a big prize and a FIST of DEFIANCE title defense when Kendrix defends the gold against "The HOSS Overlord" Angel Trinidad!
... More
Wrestlers Fined and Suspended Following Brawl on DEFTV 113
Posted by Lance Warner on 17 Jan 2019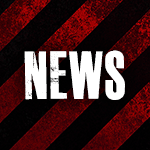 Following the events of DEF TV 113 which saw former FIST of DEFIANCE holders Scott Stevens and "Twists and Turns" Oscar Burns get into a massive brawl, both men will be suspended for the 114 edition of DEF TV by order of Kelly Evans.
Click the link for more news on the situation.
... More
DEFtv 113 is LIVE!
Posted by Lance Warner on 15 Jan 2019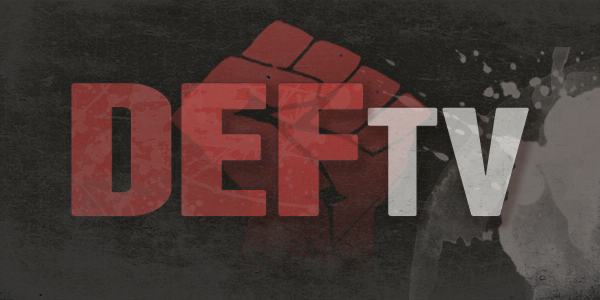 DEFtv on DEFonDEMAND! New YEAR! New Champions! It's a post DEFCON World ... who sinks, who swims? DEFtv 111 now!
... More
BRAZEN Presents: New Shows, Who Dis?
Posted by Lance Warner on 15 Jan 2019
Immediately following the success of the New Years BASH!!!, the majority of the BRAZEN roster made the trek this past weekend completing a two-day loop of the Shreveport/Bossier Parish area to bring fans the future of DEFIANCE shows.
Check out the latest results over this past weekend, which included defenses of both the World Trios Championships and of course, the BRAZEN Championship itself!
... More
DEFIANCE/BRAZEN Presents: New Years BASH!!!
Posted by Lance Warner on 12 Jan 2019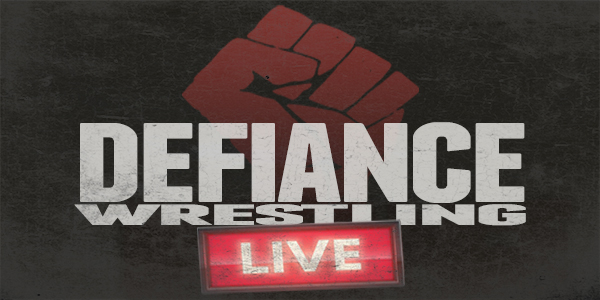 With the New Year having been upon us for a couple weeks now, DEFIANCE and BRAZEN have been hard at work putting together a card featuring ALL titles from both DEFIANCE and BRAZEN on the line, featuring a four corners TRIOS match, two new BRAZEN stars making their respective debuts, not to mention a chaotic main event for the FIST of DEFIANCE itself!

Taking place in the New Orleans Morial Convention Center, over 1,400 rowdy DEFIANCE Faithful were treated to great action. Click ahead for full results!

... More
Two Years a DEFIANT
Posted by Lance Warner on 21 Dec 2018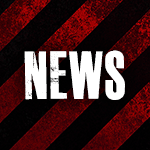 It was two years ago at DEFCON that Scott Douglas would first visit and meet with the DEFIANCE brass. The handful of meetings that would take place over that weekend would result in the resurgence of Douglas' wrestling career. A bright new hope on what was proving to be a dark time for the thirty-two-year-old.
Debuting in DEFIANCE's now championed developmental league, BRAZEN, Douglas would go on to become the "Faithful's Favorite Son." The plucky grunge rock anti-hero, a couple decades too late, with a never say die constitution.
... More
DEFCON: Night 2 is LIVE!
Posted by Lance Warner on 20 Dec 2018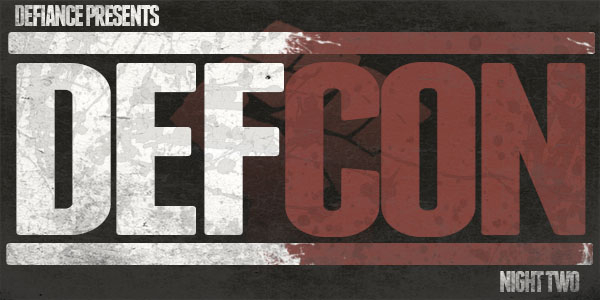 It's the biggest show of the year ​and NIGHT 2 is upon us! Catch all the action on DEFonDemand!
... More
---