MAXIMUM DEFIANCE Match Announced! HUGE Implications! Plus, Management Edicts and Matches Made for the Participants!
Posted by Lance Warner on 5 Feb 2019
---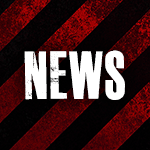 News has just made it to DEFIANCE HQ that a HUGE match has been signed between two longtime rivals that looks to finally end their battles once and for all! The two most recent former FIST of DEFIANCE titleholders... "Twists and Turns" Oscar Burns and Scott Stevens will do battle in a Texas Deathmatch with both men making huge wagers! Click below for the specifics, including a history of the two competitors along with an edict from management about the two competitors.
In an effort to end this longstanding feud once and for all, both men have agreed to put up something major on the line in an effort to be rid of the other. For Scott Stevens, he has agreed to put up his FIST of DEFIANCE title rematch. For Oscar Burns as we just saw earlier today Here, he has agreed to put up his very DEFIANCE career.
Since the dark days of the dreaded UTA Invasion of DEFIANCE, two polar opposites have done battle time and time again. DEFIANCE'S "Twists and Turns" Oscar Burns has battled with the former UTA star Scott Stevens. Dating back to, incidentally enough, MAXIMUM DEFIANCE 2017, the two men fought with Scott Stevens getting the duke after throwing referee Carla Ferrari in Burns' path, allowing him to land his signature Toxic Sting for the victory.
The two would fight other battles for some time, including multiple bids by Scott Stevens to take out then-FIST of DEFIANCE Cayle Murray for the title, only to come up short in a draw followed by a narrow loss, though holding onto the DEFIANCE World Tag Team Titles briefly with Kendrix and his cousin, Bo Stevens. Meanwhile, Oscar Burns in spite of that MAXDEF 2017 loss, rose to become one of the preeminent figures in the DEFIANCE counterattack of the invasion, unseating Crimson Lord for his WrestleUTA World Title.
After DEFIANCE came back from the brink of bankruptcy thanks to what would later be revealed by mysterious benefactor "Ego Buster" Dan Ryan, DEFIANCE 101 saw FIST of DEFIANCE Cayle Murray against WrestleUTA World Champion Oscar Burns to unify the two titles ending with Burns getting the duke and finally being the one to unseat Cayle Murray's year-long run as FIST.
Lording his previous victory over Oscar Burns, Scott Stevens would immediately come for the title during Burns' open challenges for the FIST After four successful defenses in a short amount of time, Oscar Burns would once again fall to Scott Stevens with the latter attacking the former's throat, using a ring bell, the Moral Compass piledriver and then injuring his neck, sitting Burns on the sidelines for three months.
Burns would later come back and have one more opportunity - his own rematch at the FIST of DEFIANCE at DEFCON 2018 in a triple threat involving defending champion Scott Stevens and the opportunistic Kendrix. Despite forcing Scott Stevens to tap out via the Graps of Wrath III (Rolling Heel Hook), Kendrix pulled the referee out and subsequently went on to win the match and the title.
Since that moment, both men have publically blamed the DEFCON loss on one another, citing their seemingly never-ending grudge which culminated in a massive pull-apart brawl on DEFtv 113.
After both men agreed to the match, it has been decided by DEFIANCE Executive Producer Kelly Evans in agreement with other DEFIANCE management that the two men will NOT be allowed in the same building on DEF tv before their match at MAXIMUM DEFIANCE 2019 to avoid any more fights, with House Shows being the sole exception for prior commitments. Oscar Burns will be in action on next week's DEF TV 115 against former Team HOSS member Aleczander The Great while Scott Stevens will be in battle on 116 against BRAZEN member "Wingman" Titus Campbell.
What will happen when the two men do battle at MAXIMUM DEFIANCE one last time with such huge implications on the line? Will it be the final time that we see Oscar Burns compete for DEFIANCE? Will Scott Stevens be rid of his rival for good or can Burns finally find a way to defeat his longtime rival one-on-one in a match tailored to his particular skillset?
You'll have to settle for his MAXIMUM DEFIANCE 2019 plug and watch DEF TV in the upcoming weeks to find out?
---
Related News
21 May 2020
13 May 2020
5 May 2020
3 May 2020
29 Apr 2020
Backstage 3.1