Biography | Wrestling | Promos | Appearances | Photo Album
Tres Brujas Biography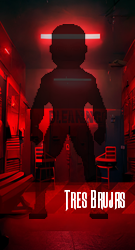 Members
Claira St. Sure
Diane Parker
Lisa Loeh
History
Biography
Kai Scott met Claira St. Sure in Jamaica. He had been looking for a wrestler named Lawrence Cheung, but when he met St. Sure he flew her back to America and made her the crown jewel of The Truly Untouchables. The original T-UT lineup consisted of Claira, Jonny Booya and Cole Christenson.

When Christenson left the stable, Kai tried to replace him with a man named Jack Cassidy, but when he couldn't get Cassidy he took Cassidy's ex-girlfriend and fellow wrestler Diane Parker into the group instead.

That's how Claira and Diane met. They became friends. Then Kai Scott abandoned the Truly Untouchables to reform The Untouchables with his old friends, leaving Claira and Diane without guidance.

Lisa Loeh, who'd had her personal plans to become a manager of champions ruined by Kai's machinations, more or less forced her way into working with them as a trios tag team.